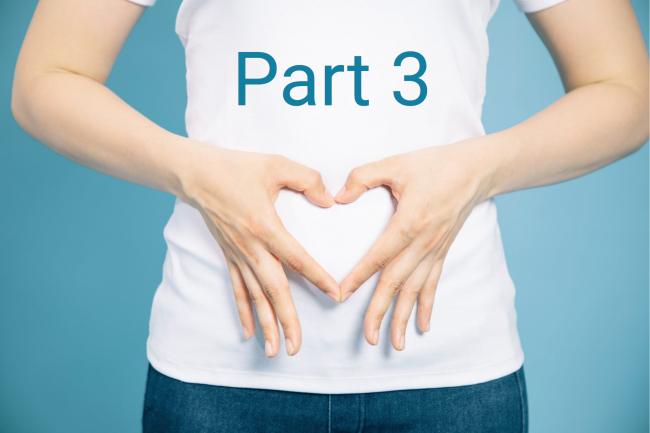 Mastering Gastrointestinal Health – A 3-Part Online Training Series
ABOUT THE SERIES:

 The gut microbiome is one of the hottest topics in medical research today. The most renowned scientific journals are pouring out articles on the relation of intestinal microbiota with conditions such as obesity, diabetes, Alzheimer's disease, multiple sclerosis, chronic fatigue, depression, anxiety, CVD, and many more. It's hard to overestimate the importance of the gut in health and disease.These are central concepts in functional medicine. But how do we implement this in clinical practice? Many of you have asked for courses on stool testing and how to measure and interpret markers of gut health. To this end we've created a three part lecture series on gut health. The lectures will cover the following:

Part 1: Stool Testing (11-12 November 2021, two half days)
Part 2: SIBO (26 November 2021, half day)
Part 3: Intestinal Permeability and additional aspects of gut health (2-3 December 2021, two half days)

Please note: The three parts are independent from each other, but you can also sign up for all three parts at a discounted price. If the date of a training session in the series has passed, you can still register for the whole series and take part in the recording version of the sessions.
---
Graeme Jones
Clinical Physiologist and CEO at Nordic Clinic Stockholm. He is the lead educator of this series.

Over the past 15 years, Graeme has accumulated skills and experiences from the medical field, fitness, rehabilitation, nutrition and clinical research. From his many years of working with patients, he's one of the most clinically experienced practitioners in Europe, but he's also passionate about teaching and coaching practitioners in functional medicine and nutritional science. 

Annie Pettersson (MSc, PhD)
Annie currently runs the internal research projects at Nordic Clinic Stockholm, but she also works with clients, and educates both practitioners and patients with lectures, seminars and courses. Annie specialises in complicated cases and uses the latest research findings to help drive clinical strategies. She aims to ensure that the scientific basis of our work remains strong and solid, and that we're up to date with relevant research.
---
PART 3 – IPA & ADDITIONAL ASPECTS OF GUT HEALTH:
Intestinal hyperpermeability is a central concept in gastrointestinal health and a well-known possible contributing cause of autoimmune disease. Indeed, reversing permeability of the gut lining may even lead to disease remission. Conveniently, intestinal permeability can be measured and it's a great tool to monitor treatment progress with your clients. Also, you are likely familiar with the gut-brain axis. This signaling highway from the gut to the brain and back again is gaining increased awareness, not only among specialists in the field of brain health but also mainstream media. Likewise, the knowledge of how the immune system interacts with the gut is expanding rapidly. How might we implement knowledge of the gut-brain-immune axis in a clinical setting? Also, looking at gut health, did you know it's important to take thyroid function into consideration? And how might food intolerances influence gut function? 

We welcome you to this 2 day training session (half days) with Graeme Jones and Annie Pettersson, which will highlight the importance of intestinal permeability, and get you familiar with testing and ways to reverse a damaged gastric and intestinal lining. To complete the Mastering Gastrointestinal Health Series we will also cover additional factors that can have a major impact on your clients' well-being from a gut central perspective.

The training will cover 
• Intestinal permeability, underlying causes, clinical signs and symptoms
• The IPA test, zonulin, theory and rationale and interpretation
• Clinical case studies
• Diet approaches for intestinal permeability – when, how and where to use them
• Lifestyle interventions to decrease hyperpermeability 
• The gut-brain axis and relevance in clinical practice with GI disorders
• Thyroid function, measurement, intervention and GI interaction 
• Food intolerances
• The enteric nervous and immune systems – importance in health and disease
• Immune cell presence, and the role of cytokine and immunoglobulin secretion in the gut
• Immune system education, activation and modulation by the intestinal microbiome
• Gut-immune-CNS interaction: neurotransmitters, dietary metabolites and more
• The concept of leaky gut – leaky brain
• The role of the gut in depression and Alzheimer's disease
• How to think clinically when working with neurological and mood disorders

 
There will be plenty of time for Q&A. 

---
PRACTICAL INFORMATION

Training Session: Part 3: IPA & Additional aspects of gut health
Dates: 02.12.2021 and 03.12.2021 (half days)
Time: 8:00 AM – 12:00 PM London (GMT) / 9:00 AM – 1:00 PM Stockholm (CET) / 3:00 AM – 7:00 AM (EST)
Location: Online
Price: €150 (ex. VAT)
Language: English

The session will be recorded and available to participants for 6 months.
---
Please note: You can register for all three parts of the series at a discounted price of €340 ex. VAT (regular price €390 ex. VAT). If the date of a training session in the series has passed, you can still register for the whole series and take part in the recording version of the sessions. To read more about the other two parts of the series and to register, click on the button below:
---
Happy to help
If you have any questions about this training session or the series Mastering Gastrointestinal Health, please email am@nordicgroup.eu.