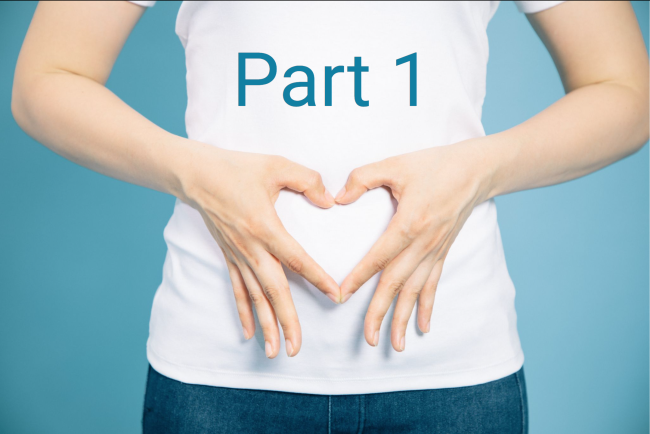 Mastering Gastrointestinal Health – A 3-Part Online Training Series
THEORY – TESTING – TREATMENT
ABOUT THE SERIES:
The gut microbiome is one of the hottest topics in medical research today. The most renowned scientific journals are pouring out articles on the relation of intestinal microbiota with conditions such as obesity, diabetes, Alzheimer's disease, multiple sclerosis, chronic fatigue, depression, anxiety, CVD, and many more. It's hard to overestimate the importance of the gut in health and disease.These are central concepts in functional medicine. But how do we implement this in clinical practice? Many of you have asked for courses on stool testing and how to measure and interpret markers of gut health. To this end we have created a four part training series on gut health. The training sessions will cover the following:
Part 1: Stool Testing (Register now!)
Part 2: SIBO
Part 3: Intestinal Permeability and additional aspects of intestinal health that may impact your clients' well-being
Please note: The four parts are independent of one another, therefore you will need to register for each training session that you want to attend. Invitations will be sent for each of the four sessions, which will include dates and details for the individual training session.
---
YOUR EDUCATOR:
Graeme Jones
Clinical Physiologist and CEO at Nordic Clinic Stockholm.
Over the past 15 years, Graeme has accumulated skills and experiences from the medical field, fitness, rehabilitation, nutrition and clinical research. From his many years of working with patients, he's one of the most clinically experienced practitioners in Europe, but he's also passionate about teaching and coaching practitioners in functional medicine and nutritional science.
---
PART 1: STOOL TESTING – Register now!
First out in the series is stool testing. The training runs over two half days and covers research, theory and an overview of how to think and treat, as well as pros and cons of different stool tests.
The training will cover:
Introduction to gut health and stool analysis (theory and research)
Stool tests: GI 360, GI Effects, CSAP and GI Map – pros and cons of each test
Which supplements to use for different markers, time and duration
Dietary and lifestyle interventions based on data and symptoms
How to clinically reason your decision making and learn red and yellow flags
Problem solving with stubborn cases
There will be plenty of time for Q&A's.
---
PRACTICAL INFORMATION
Training Session: Part 1: Stool Testing
Dates: 22.04.2021 and 23.04.2021 (two half days)
Time (same time both days): 9:00 AM – 1:00 PM Stockholm (CEST) / 8:00 AM – 12:00 PM London (BST) / 4:00 AM – 8:00 AM (EDT)
Location: Online
Price: €150 (ex. VAT)*
Language: English
*An invoice will be sent to the email address provided upon registration, and your place is guaranteed once it has been paid. Please note that your registration is binding and the fee will not be reimbursed if you should you not attend. You can, however, hand your place over to someone else.

There's a limited number of spots – sign up today!
---
Happy to help
If you have any questions about this training session or the lecture series Mastering Gastrointestinal Health, please email am@nordicgroup.eu.