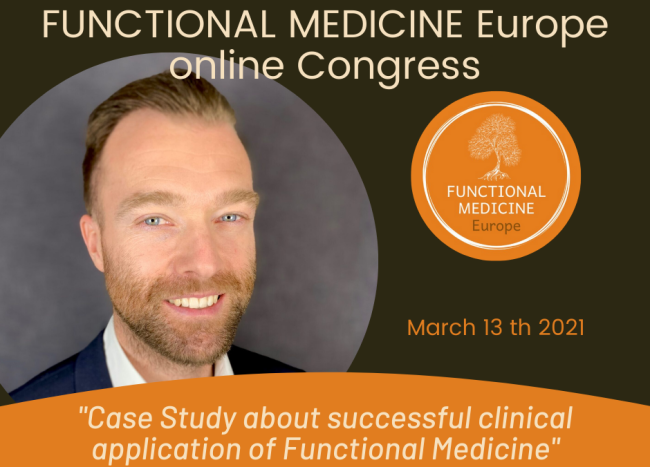 Functional Medicine Europe online Congress
March 13th 2021
Join Graeme Jones at the Functional Medicine Europe online Congress on March 13th 2021!
Graeme will present a Case Study of successful clinical application of Functional Medicine.
If you want to join this congress, you find all the information on the Functional Medicine Europe website (https://fmeuropecongress2021.mailchimpsites.com).
Make sure you do not miss this event with many prominent names within the Functional Medicine field. Reserve your ticket today: https://www.eventbrite.de/e/fm-europe-online-congress-2021-…
Graeme is looking forward to seeing you there!