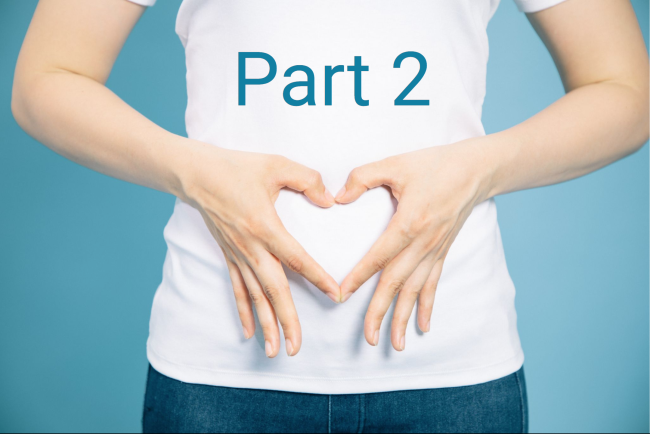 Mastering Gastrointestinal Health – A 3-Part Online Training Series
ABOUT THE SERIES:

 The gut microbiome is one of the hottest topics in medical research today. The most renowned scientific journals are pouring out articles on the relation of intestinal microbiota with conditions such as obesity, diabetes, Alzheimer's disease, multiple sclerosis, chronic fatigue, depression, anxiety, CVD, and many more. It's hard to overestimate the importance of the gut in health and disease.These are central concepts in functional medicine. But how do we implement this in clinical practice? Many of you have asked for courses on stool testing and how to measure and interpret markers of gut health. To this end we've created a three part lecture series on gut health. The lectures will cover the following:

Part 1: Stool Testing (11-12 November 2021, two half days)
Part 2: SIBO (26 November 2021, half day)
Part 3: Intestinal Permeability and additional aspects of gut health (2-3 December 2021, two half days)

Please note: The three parts are independent from each other, but you can also sign up for all three parts at a discounted price. If the date of a training session in the series has passed, you can still register for the whole series and take part in the recorded version of the sessions.
---
Graeme Jones
Clinical Physiologist and CEO at Nordic Clinic Stockholm. He is the lead educator of this series.

Over the past 15 years, Graeme has accumulated skills and experiences from the medical field, fitness, rehabilitation, nutrition and clinical research. From his many years of working with patients, he's one of the most clinically experienced practitioners in Europe, but he's also passionate about teaching and coaching practitioners in functional medicine and nutritional science.
---
PART 2: SIBO – Register now!

Small intestine bacterial overgrowth, or SIBO for short, is a phenomenon that has gained increasing attention over the years. A healthy small intestine normally contains fairly low numbers of gut bacteria, much lower than the more densely populated colon. However, for several reasons those numbers can rise which may in turn cause symptoms, both systemically and locally in the gut. To highlight the clinical importance of SIBO and get you
familiar with testing and treatment for bacterial overgrowth, we welcome you to this half day training session on 26th November 2021.

We're happy to be able to oer a cracking 73% discount on one SIBO test for yourself (may be ordered for a family
member instead). Purchase it for €60 + shipping (standard price €220). The discount is only valid for tests ordered before the session.

Please order and return your SIBO test as soon as possible. To ensure that your test results are back in time for the training, return it before October 22nd. Please note that you need to follow a specifc preparation diet on the day before taking the test. Test instructions can be found in your test kit or in Nordic VMS.

The training will cover:

• SIBO introduction – the three sub types (hydrogen, hydrogen sulde, methane), signs and symptoms, general overview and prognosis.
• Where the SIBO research is currently at and why we do not have a valid clinical hydrogen sulde test.
• Collection process and why you might be getting too many false positives.
• The many risk factors that lead to SIBO and why.
• Learn red ags and when further investigation is required.
• How to read and interpret SIBO reports with plenty of case examples.
• How to recognise Hydrogen sulfide SIBO and how to treat it.
• Treatment options for the three different gases and their pros and cons.
• Diet approaches for SIBO – when are where to implement.
• Lifestyle interventions to ensure low risk of relapse once successful treatment has been completed.
• Problem solving with complex cases.
• There will be plenty of time for Q&A.
---
PRACTICAL INFORMATION

Training Session: Part 2: SIBO
Dates: 26.11.2021 (half day)
Time: 8:00 AM – 12:00 PM London (GMT) / 9:00 AM – 1:00 PM Stockholm (CET) / 3:00 AM – 7:00 AM (EST)
Location: Online
Price: €90 (ex. VAT)
SIBO test (optional): €60 + shipping €18
Language: English

The session will be recorded and available to participants for 6 months.
REGISTER HERE(PART 2 WITH SIBO TEST)
REGISTER HERE(PART 2 WITHOUT SIBO TEST)
---
Please note: You can register for all three parts of the series at a discounted price of €340 ex. VAT (regular price €390 ex. VAT). To read more about the other two parts of the series and to register, click on the button below:
---
Happy to help
If you have any questions about this training session or the series Mastering Gastrointestinal Health, please email am@nordicgroup.eu.