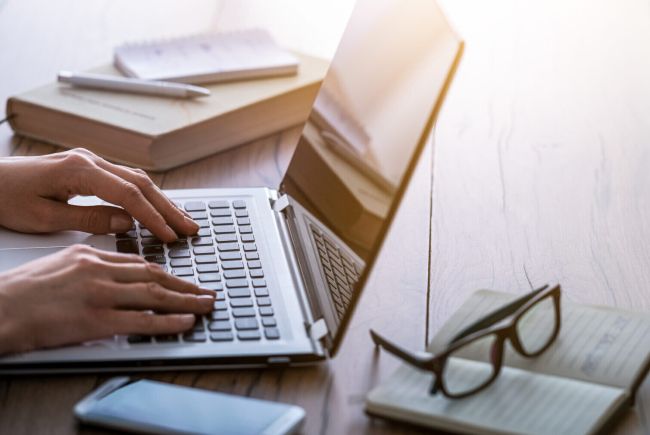 The Nordic Laboratories Mentorship Program
The program will cover: Small & large intestine, thyroid gland, stress & sex hormones, body function & nutrition
30 August – 13 December 2021
Mentor: Graeme Jones, clinical physiologist and CEO at Nordic Clinic Stockholm
Together, Nordic Laboratories and Nordic Clinic lead the way in functional medicine in Europe. Our goal is ambitious – we aim to change the current healthcare model by preventing disease rather than just treating symptoms. We aim to optimise health and wellbeing, and believe the future of medicine is individualised healthcare. We can't reach that goal on our own and we want to support others with the same ambition. That's why we offer mentorship programs for functional medicine doctors and practitioners.
Functional Medicine is a new method of healthcare delivery and only a few individuals have solid clinical experience within the field. The work complexity is high and various parameters need to be considered in the clinical approach to find the underlying causes of symptoms and disease. Starting a career within this field can feel overwhelming, but also challenging to structure work, interpret test results, gather all pieces of the health puzzle and then choose a treatment strategy. Our goal with the mentorship programs is to share our clinical experiences and support other functional medicine practitioners in their clinical work. We want the group of practitioners to grow, who actively work to defeat the global epidemic of chronic disease spreading rapidly around our globe.
Our mentorship programs are for functional medicine practitioners already working within the functional medicine field, wanting to develop their confidence with clinical cases in more specialist areas. This specific programme covers small & large intestine, thyroid gland, stress & sex hormones, body function & nutrition. To participate, basic knowledge of the functional medicine approach and testing is required. If you are uncertain if your level of competence is appropriate for the program, please contact mdahlberg@nordicgroup.eu.
The program will not include theory about various tests (for a deeper understanding of theory and testing, we regularly offer test specific training). The program will focus on real client cases and how you clinically approach the detective work to find root causes of symptoms and create successful treatment plans.
YOUR MENTOR
Graeme Jones, clinical physiologist and founder of Nordic Clinic Stockholm, is the lead mentor of this mentorship program. Over the past 15 years, Graeme has accumulated skills and experiences from the medical field, fitness, rehabilitation, nutrition and clinical research. From his many years of working with patients, he's one of the most clinically experienced practitioners in Europe, but he's also passionate about teaching and coaching practitioners in functional medicine and nutritional science.
.
"Many thanks Graeme! It is so valuable that you share all your great knowledge and experience. Looking forward to joining more of your future programs."
Jenny Choudhury, participator of the Nordic Clinic Mentorship Program (Spring 2020)
Support functional medicine practitioners in their clinical work
Practice test interpretations and treatment strategies
Share knowledge and experiences within the group
Create a network for collaboration
Themes – Each session will have a specific theme and associated testing:
Small and large intestine – SIBO and stool testing
Thyroid gland – Comprehensive Thyroid Profile
Stress- and sex hormones – DUTCH
Body function and nutrition – Organix Comprehensive
Combined testing: 2 larger client cases with a number of different test results from the areas above.
Client cases – An opportunity for the participants to get input on their own client cases.

Before each session, the participants submit their own client cases (voluntary) and related test results. Note that the cases and test results shall be related to the specific theme of the session.

A few cases will chosen and discussed at each session. If the number of submitted client cases from the group are too few, Nordic Clinic will provide some client cases from the clinic.

Questions – An opportunity for the participants to get help with specific questions.

Before each session, the participants submit specific questions (voluntary). The questions don't have to be on the actual topic of the session.
The questions will be answered by the mentor during class.

Submission

The depersonalised client cases with related test results and/or questions shall be submitted 10 days before the session. A few days before the session, the gathered material will be sent out to the group to read and consider. For you to get the most out of the programme, we aim for interactive sessions.
5 sessions during the autumn, 2021
2h/session: A total of 10h
Participation: Online class only
Dates – Mondays: 30.08, 27.09, 25.10, 22.11 and 13.12 (2021)
Time: 1:00-3:00 PM London (GMT/BST), 2:00-4:00 PM Stockholm (CET/CEST), 8:00-10:00 AM (EST)
Price: €400 (ex. VAT)
Language: English
Tests: The following tests can be purchased at a 30% discount upon registration or during the program and are valid for 1 test per person of each test. The tests are to be used on yourself or a relative for educational purposes, not on your clients: SIBO, GI Map, CSAPx2, Comprehensive Thyroid Profile, DUTCH Plus och Organix Comprehensive.
.
There are a limited number of spots available – register today to secure yours!
Note that if the number of attendees is too low, we have the right to cancel the program. The course fee will then be refunded in full.
---
Happy to help
If you have any questions about this program, please email mdahlberg@nordicgroup.eu.